Become a Medisol reseller
Together we can ensure that defibrillators are accessible to everyone. As the leading defibrillator provider in Europe with a vast warehouse and over 20 years of experience in the industry, we have the expertise and knowledge to support defibrillator users with product advice and expert counsel. We operate under ISO 13485 standards, ensuring a high level of quality.
Making Automated External Defibrillators (defibrillators) accessible to everyone is one of our primary objectives. To achieve this aim, we have created a dedicated reseller programme. This programme is open to resellers across Europe and the world and already has over 1600 participants.
Reseller Programme
As a Medisol reseller, you will have access to a separate webshop portal. By logging in with your password, you can view the current inventory and prices at any time and place orders directly. You will have access to special reseller prices, which will become visible once you log into your account.
These prices apply to our entire inventory of defibrillators, accessories, and manikins of all brands and types and are the result of negotiations we have had with leading manufacturers. You won't have to negotiate with manufacturers every time as we have already done that for you.
In addition to the competitive prices, you will also earn rewards for your online orders with Medisol. As a reseller, you will automatically participate in our online rewards system called "Shocks". For every pound you spend on an online order, you will receive one "shock". The "shocks" earned can be exchanged for discounts on future orders. A hundred shocks are equivalent to one pound discount and are valid for one year.
*up to 90% of the total purchase amount (excl. VAT) can be paid in shocks.
Benefits
As soon as you register for our reseller programme, you will have access to the reseller portal. As a Medisol reseller, you will enjoy several advantages, including:

Free participation in the reseller programme

Competitive prices on a wide range of products

Automatic reward points system

No need to negotiate with manufacturers

Exclusive access to our webshop through your login

Our webshop carries a value guarantee

Sell under your company name

Drop shipment options
Registration criteria

To become a Medisol reseller, you must first apply. The application process is mandatory and will provide us with the necessary information to determine if you meet the criteria for the reseller programme.
The first step is to complete the registration form below. Once we receive your completed application form, our experts will evaluate your application as promptly as they can. Below are some of the assessment criteria:

Your company information is correct, and your website is accessible online

Your sales channel is unique and original and does not resemble the Medisol website or defibrillatorexpert.co.uk

Your sales methods comply with all laws and regulations

The reseller agreement meets the requirements of the MDR, and as a reseller, you must comply with them
Once you meet all the criteria and your application is approved, you will be granted access to the reseller programme. Periodically all resellers are evaluated for quality. If there is a reduction in the frequency with which you use the programme, we may withdraw your status as a reseller.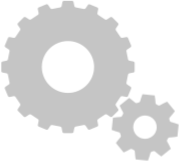 Reseller registration form