Our range of AEDs contributes to a heart-safe environment. In addition to our brand-independent offer, we also provide support in the operation of AEDs. A good working AED can be crucial in the event of an emergency. Proper maintenance of an AED can therefore make all the difference. Not surprisingly, both manufacturers and healthcare authorities recommend periodical maintenance.
To maintain as many AEDs as possible, we offer various maintenance plans. In this way we provide an accessible solution enabling you to choose the maintenance that best suits your needs.
What is important in an AED maintenance plan?
Maintaining an Automated External Defibrillator (AED) is critical. It is important to keep track of the expiry date of the batteries and electrodes and to replace them in time.
On top of this, it is also important to periodically test the AED to be sure that it works properly and is available in the event of an emergency. This includes a functional test, a shock delivery test and (if applicable) a temperature test. In addition, it is important to update the software where available.
AED maintenance - our process
The moment you have chosen a maintenance plan, you will gain access to everything. Through our service portal we offer full insight into planning and execution. This ensures that you are completely unburdened and thanks to our fast service, the maintenance of an AED takes a short time. Learn more about our method here.
An AED maintenance plan
Having AED maintenance performed by a specialist provides extra security because all crucial checks are performed and kept up to date. With us you have the option to choose your AED maintenance plan. Depending on your situation, you can compare our different plans and make the best choice.
---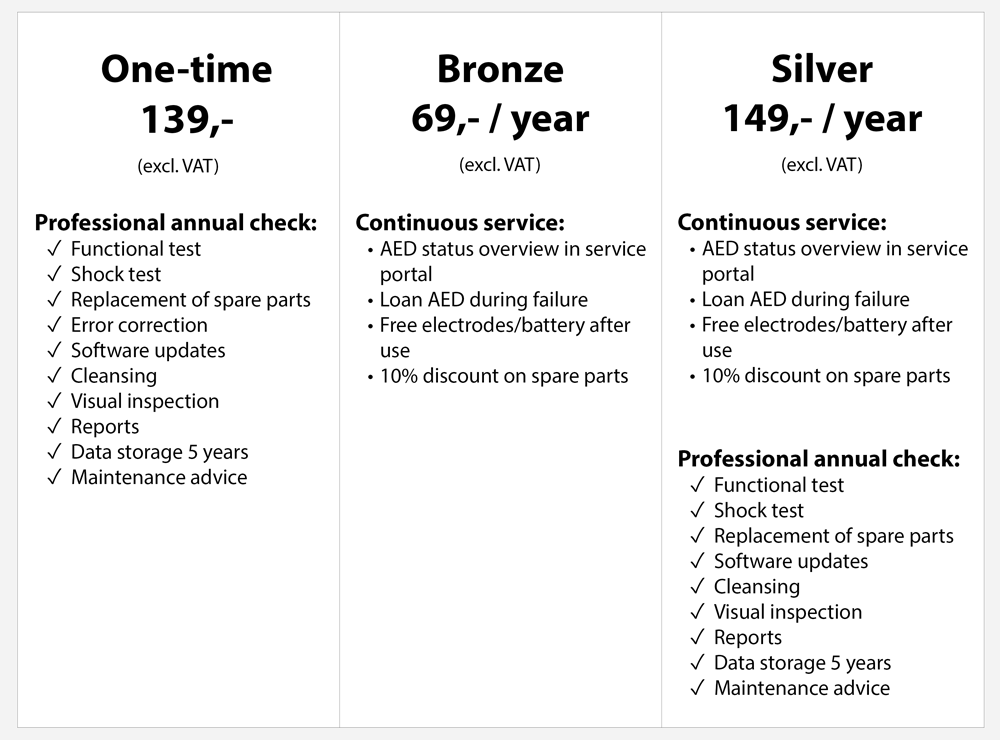 ---
A total of two maintenance plans are available, each offering different services. Depending on your situation, you can choose the maintenance plan that fits your needs the best and you can use our service portal with every maintenance plan. With the exception of the Bronze maintenance plan, for periodical maintenance you will be asked to send your AED (free of charge) to the Medisol Service Centre. We support you through this by providing extensive instructions explaining how to disconnect and reattach your AED.
---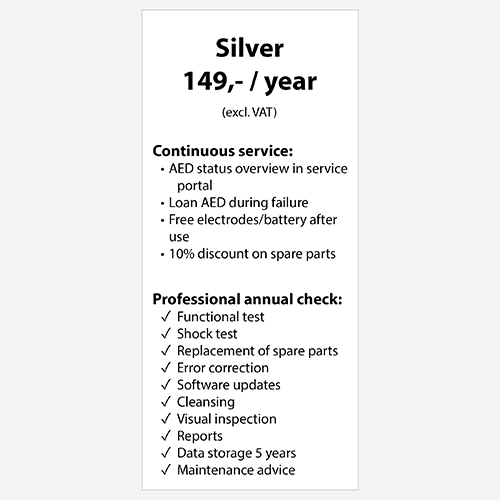 Medisol Service Centre – Silver
Using the Silver maintenance plan ensures a good periodic check of your AED. During the maintenance period there will only be a brief period of time in which an AED may not be available at your location because we use fast logistics. Except for the duration of the maintenance period, you have the certainty of a working AED.
---
Medisol Service Centre – Bronze
As soon as you can carry out the periodic maintenance checks yourself, you can use our Bronze maintenance plan.
We keep track of when batteries and electrodes need to be replaced. When a malfunction occurs, we will ship the required electrodes and batteries free of charge.
Information about previous services and contact can be found within the service portal.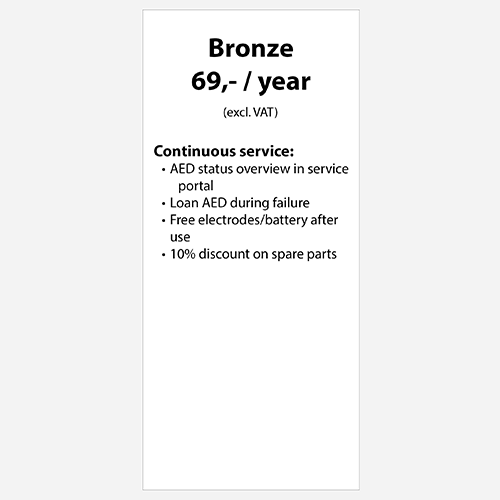 ---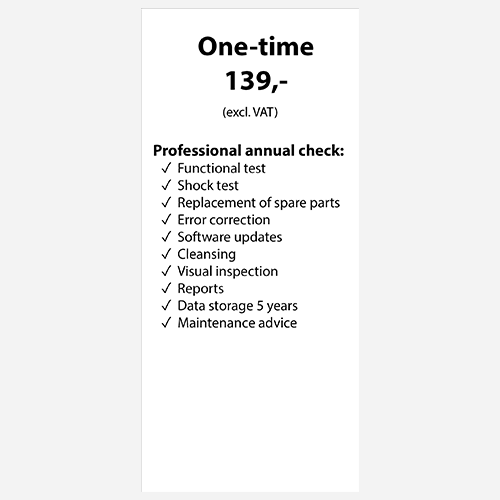 One-time maintenance of your AED
Periodic maintenance is crucial with an AED but when there is a need for a one-off check you can use the One-Time maintenance plan, to ensure your AED is quickly ready for deployment again.
During this maintenance check you are assured of specialism and the execution of the correct checks. The use of the service portal is included.
---
Benefits of AED maintenance at the Medisol Service Centre
We help you with maintenance. As a European AED specialist, with the largest warehouse and more than 20 years of experience in the industry, we know what is important. We work according to the ISO 13485 standard and therefore we guarantee high quality. We can be reached through various channels and our English speaking experts are happy to help you with any enquiries.
If you have any questions about the right maintenance plan for your situation, feel free to call us.
---